The ITUS (Idaho Trail Ultra Series) recently recognized its top 6 men and top 6 women for 2017, more notably called the "Dirty Dozen".
G20 runners Drew Adams and Kari Porter stood on the podium at the event that took place at the Pulse Running and Fitness store in Meridian, Idaho, on December 17th.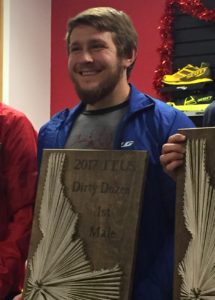 Drew won the overall men's series, which requires runners to complete at least four of the Series' 12 races (50K or longer) that were on the docket for 2017.  Drew, who ran in five events, won the overall championship handily, scoring 270.18 points with Jose Cervantes in second (187.68) and Dirk Martin in third (179.14).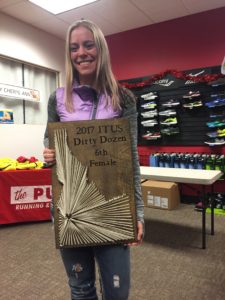 Kari, who also completed five events, took the Dirty Dozen 6th overall ladies with 120.88 points.  Lauri Thompson was the overall women's winner with 153.78 points.