2013 Wild Idaho 50 Women's Champion 11:17:00
Climbing hills.......... don't try to stay with her.  Best to just let her go and meet her at the top.  Although bloodied up knees are the norm for her on trail runs and races, one cannot deny her as queen of the uphill.
2017 Rio Del Lago 100 14th Woman 25:08:12
After some injuries which drew out into late summer, Lyn was able to focus on training and put together a stellar effort out in California, earning her WS qual and fighting in the top 10 all day and night.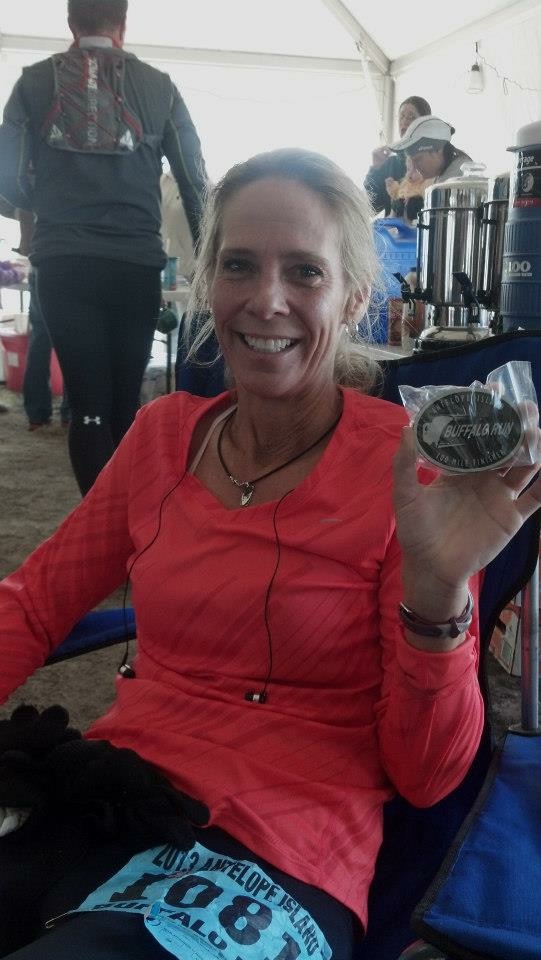 2013 Antelope Island Buffalo Run 100 - 3rd woman 23:52:39
Lyn's 100 mile debut was nothing short of spectacular.  Not only did she break the 24 hour barrier, she also turned it into a race and finished on the podium in Utah.
One. Tough. Mama.
On top of working three jobs and raising five athletic kids, Lyn still finds the time to train like a beast.  Her #lovemymtnlife tag is something she lives every day.
Living in Challis, Idaho, buried in the heart of the state, affords Lyn an endless amount of trail miles, and non-trail miles as well.  Here she is on top of one of Idaho's 12,000' peaks, Hyndman.
Lyn plans to keep her WS100 qual active with another 100K qualifying race in 2018, possibly another Rio Del Lago 100M, as well as some select races in the Idaho Trail Ultra Series.