From the Indoor Holt Arena at Idaho State University to the Pacific ocean, Gauge 20 runners covered some ground this weekend.
Our Sprinter Hannah Cain raced the 60m and 200m at the Snake River Invite on the last wooden indoor track in America at ISU.  Hannah ran the 60m to a 8.26 finish and the 200m to 27.27, both off just a touch from her last races in Boise about a month ago.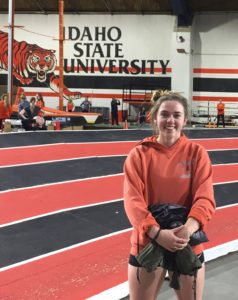 Hannah in Pocatello, Idaho, at the Snake River Invite
Earlier in the day, Lindsey Ulrich smoked all competition in a "Fat-Ass" trail half marathon near the Oregon coastline.  With over 5800′ of vertical climb and descent, Lindsey beat all-comers in a time of 2:37:52.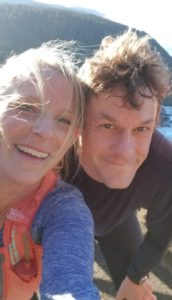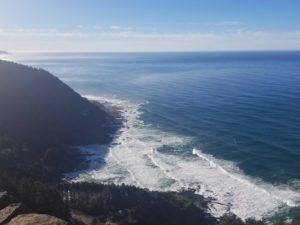 Lindsey atop the summit in the race with her husband, Leonard…aka "Snake".
And down in southern Idaho, Drew Adams and Kari Porter ran in the Wilson Creek Frozen races in the Owyhee mountains.  Drew said he had a great effort in the 20 miler, passing three tough competitors in the last section of the race to take 4th overall and winning the 30-39 age group in a time of 3:30.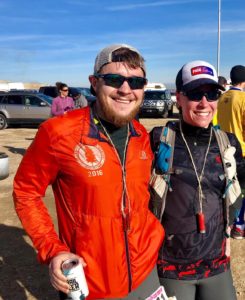 Drew and Kari at the Finish of Wilson Creek
Kari ran a great race on the tough 10-mile loop in 2:16 to open her 2018 season.  She said the mud was not as bad as predicted, she was able to fend off competition in the last 3 miles, even though she got lost on her way to the start and chased down the pack 5 minutes ahead of her!!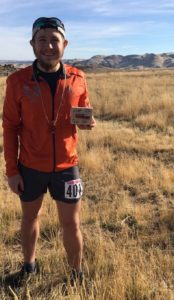 G20 runners in southern Idaho
Drew                                                                                                                Kari