We are proud to announce G20 Running's Brittany Peterson, aka #TheLittleOne, signed a 3-year sponsorship contract with Nike and will be traveling the world this year taking on the elite international runners in some prestigious mountain races as part of the Sky Running World Series.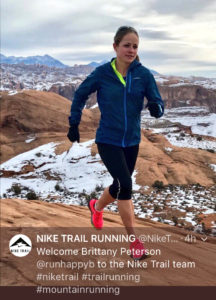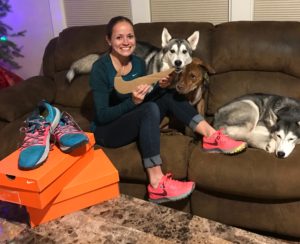 After a stellar 2017 season, taking 3rd at the SpeedGoat 50K, 2nd at the RUT 50K, and 5th at the North Face Endurance Challenge 50-Mile Championships, Nike Trail Running recognized Brittany's potential, 
and will give her the opportunity to represent the company, the sport and the nation on the world stage.
Congratulations, Brittany !  We are so proud of you and look forward to your 2018 adventures!
#niketrail  #TheLittleOne #g20running